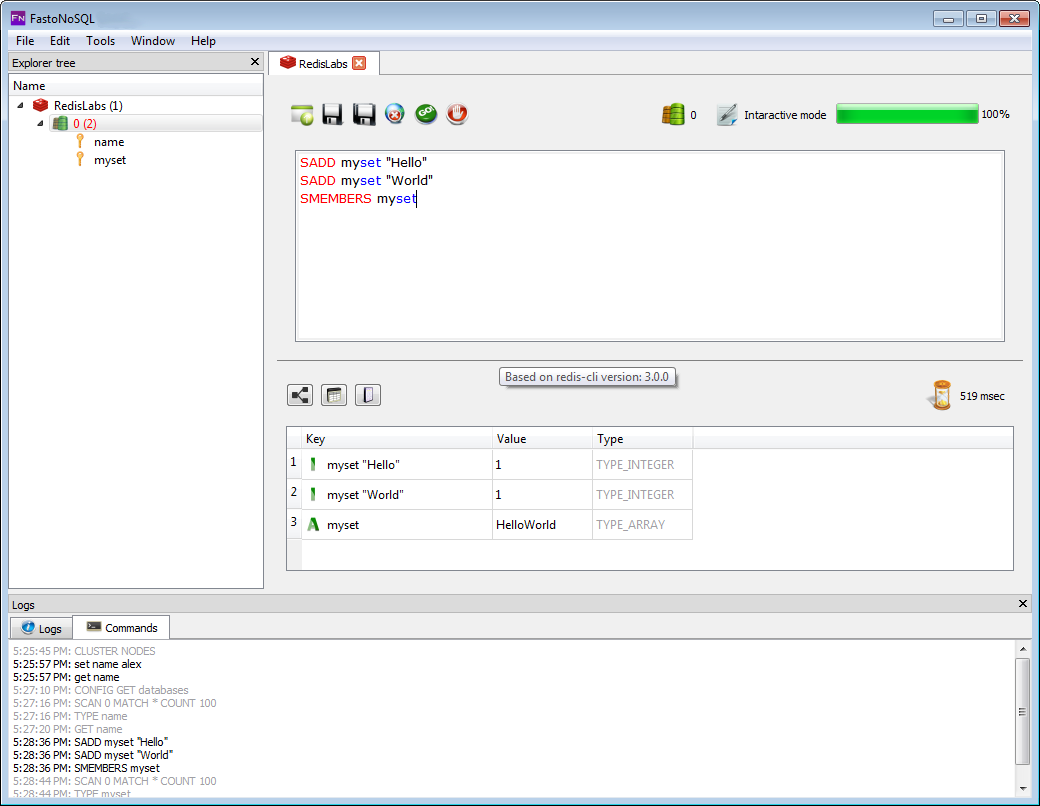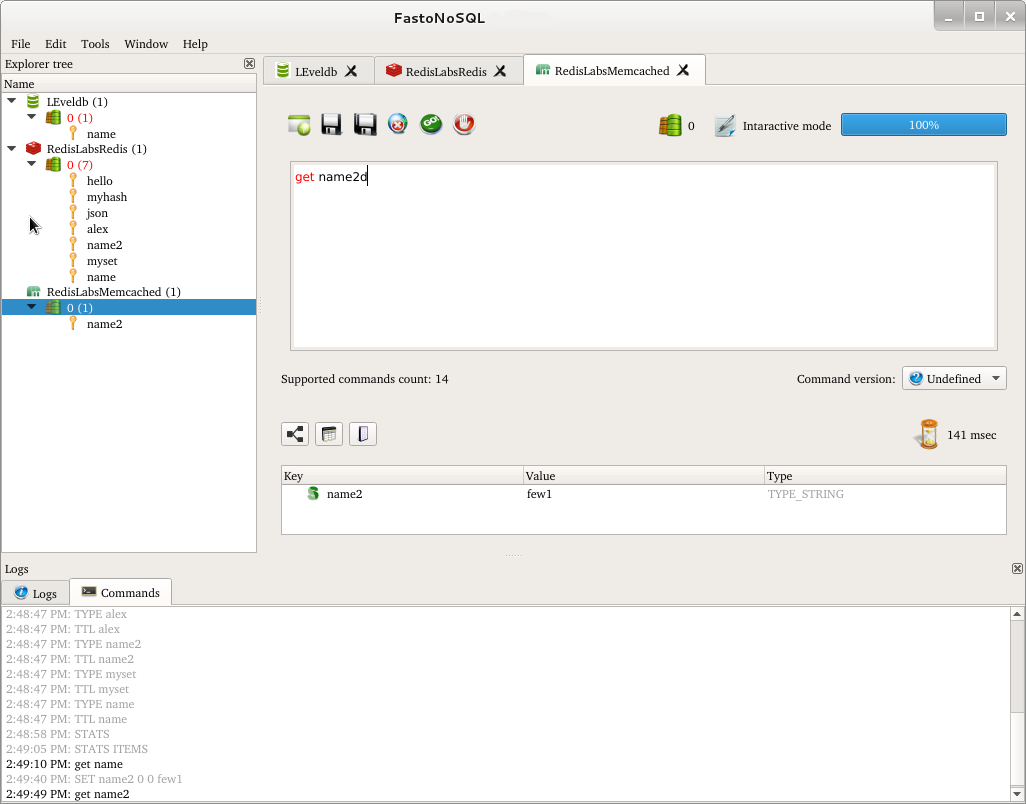 What is FastoNoSQL?
FastoNoSQL it is GUI platform for NoSQL databases. Currently we support next databases:
For all this databases you can connect and use them in any way you need. Also FastoNoSQL is IDE tool for NoSQL which works on the most famous platforms like: Windows, Linux, MacOSX, Android, FreeBSD.
Main big advantages of FastoNoSQL:
Open source
Cross-platform
Flexible and extending for future databases
Simple code
Great solutions
We are waiting for your feedback! Please write any issues and proposals to GitHub Issues.
Download
Info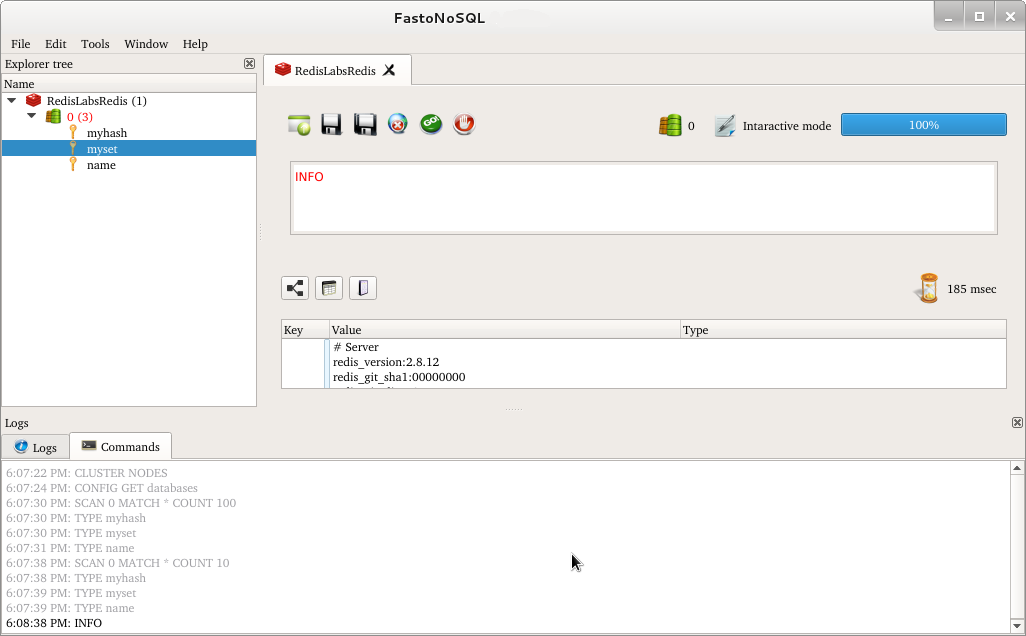 Features
Full Power of Redis shell FastoNoSQL embeds the same redis-cli engine. It means that you can reuse your main skills of redis-cli shell in FastoNoSQL! This program provides you with syntax highlighting, autocompletion, different view modes (text, tree, table) and other. With excellent power comes great responsibility. FastoNoSQL won't stop you from executing "undesired" code. Be attentive, as you do with redis-cli shell!
Download
Info